Welcome to Extreme Fishing Puerto Rico
Join us for the best sport fishing Puerto Rico has to offer! Book your adventure with Capt. Juan Carlos Torruella, voted by Salt Water Sportsman magazine as one of the 50 charter captains in the world!
Capt. Javier and his party caught 5 tarpon out of 12 bites this afternoon aboard the EXTREMIST!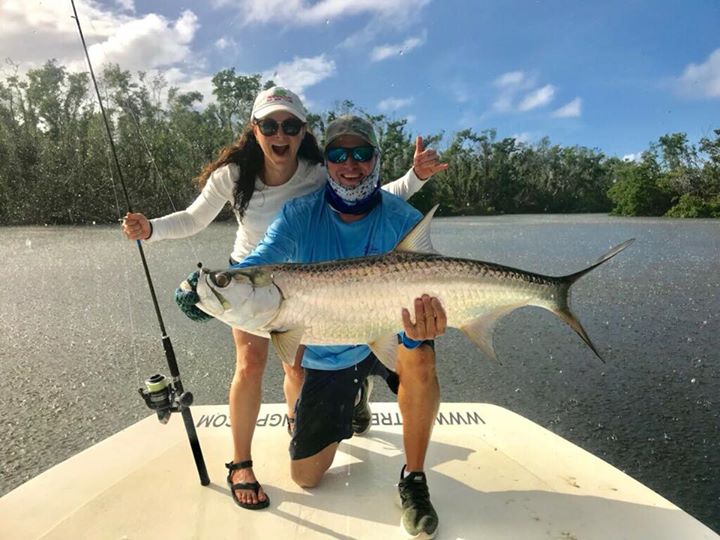 Well as you all probably know we have been quiet in the blogging department for some time due to the passing of Hurricane Maria over Puerto Rico. Luckily our families made it through the storm OK and so did our boats! The greater San Juan metro area is up and running at full speed so now it's time to get back at it guys! We got back to fishing in late October and worked all the way through December, mostly running trips with relief workers that got some well deserved time off. Tourism has slowly picked up and we have run several trips in January. How is the tarpon fishing right now? The bite is going off! We have released 53 tarpon in 7 trips this month, with the best trip an afternoon session in which we released 15 tarpon. The fish have been mostly baby tarpon up to 40 pounds, but some nice ones have crashed the scene as well. The bigger fish should not be far behind, making their migration into the lagoons around mid February to early March. We have plenty of dates available in February so give us a call and we will put you on the silver kings! Come 'on down and experience the best light tackle sport fishing in Puerto Rico! Tight lines, Capt. Juan.